Services \ 2d/3d Animaton and Modeling Services

Our extensive knowledge in this arena gives us the ability to produce anything you require in 2D or 3D animation from models, to textures to keyframing.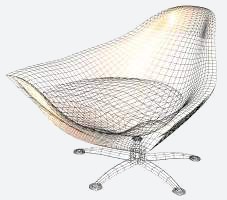 If you need some simple animation for a website we can do it, if you need major 3D animation for film, broadcast, or forensic applications, we can do that. From game applications or architectural visualizations to corporate video we can do it.

With access to some of the latest 3D animation HD equipment we can act as a complete facility for pre production, production and post production.

We primarily use Softimage and 3D Studio Max, but we have a extensive software library of modelers, render engines, plugins and stand alone graphic programs to get the job done.

In Addition we have a state-of-the-art renderfarm based on multiprocessor PC's running windows and lynix to cut down on overall production time saving you time and money.

Contact us for 3D Modeling or Animation quotes.



Call us today at 206.335.6763 to get started!

Our staff will be happy to work with you and takes your project needs seriously.