The Disaster Chef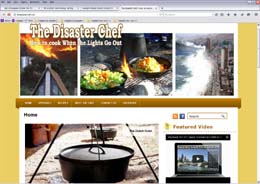 The Disaster Chef Cooking Show Website. Designed entire website for survival/disaster preparedness gourmet cooking show. Developed Wordpress site from scratch. With Ecommerce based on Woocommerce, Streaming cooking show integration via youtube and recipe index. Structure SEO campaign coupled with a synched Facebook business page and with soical media integration.
Lincoln Crockett

Lincoln Crockett Offical Site. An Oregon musician showcase site. Designed template interface for hosted CMS content system. Site required custom modification of media player plug-ins and E-commerce integration.
Jersy Girl Photography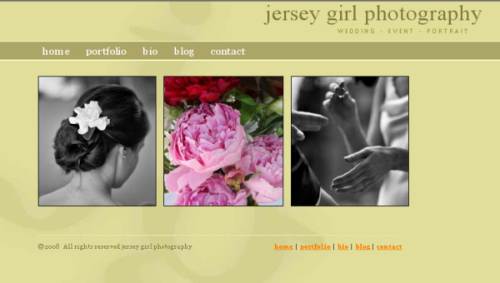 This site was coded to strict HTML 4.0 standards with an emphasis on standards accessibility for disability. Site featured interactive photo galleries and presented a design challenge; as one of design criteria was integration with a pre-existing Blogger based Bog system.

This required the matching of Blogger HTML inteface templates with the new site's navigation and overall design theme.
The Perception Online Film Festival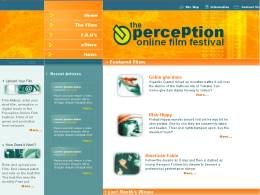 Designed all front end and back-end systems. This site was coded on a PHP/MySQL technology base intergrated with a membership and content mangment system. The site also features three different streaming media/video technologies, as well as a fully e-commerce enabled automated video submission process.
Yak Phlem: The UnderHero's Offical Site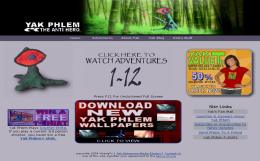 Yak Phlem The Anti Hero an online action/adventure series. It is presented in streaming, stop motion webisodes. This site is the offical website For Yak Phlem and incorporates a fully operation ecommerce backend, an interactive blog, a art gallery and a series of encoded video streams. This was a very interesting and fun project to work on.
Sew Be It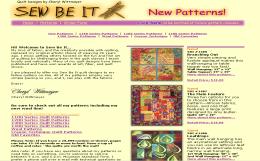 This site was created with a specific market in mind. The bulk of the target market has slower 28.8k and 56k dial up Inet access. so the site was designed to load at these speeds. We created pop-up windows on this site so quilters can see the details of Cheryl's quilts. This site was also designed with an ecommerce backend.

We offer a wide range of web and marketing options for real estate agents who appreciate the flexibility and cost efficiency of our web site package. Agents can upload listings at any time, print out flyers for open houses, and update the status of the listing as the sale progresses.
Boeing Connection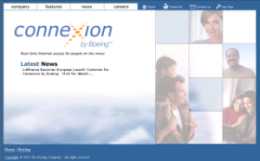 Connexion by Boeing is a dynamic, innovative new consumer and commercial airline service that offers an unparalleled array of high-speed data communication services through a space-based network. The system offers air travelers high-speed intranet, e-mail, and Internet services in-flight at ground-based service pricing.
Dealplanner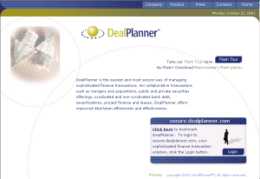 Developed as suite of integrated software solutions for managing sophisticated finance transactions, such as mergers and acquisitions, public and private debt and equity offerings and other corporate finance transactions. Investment bankers, transactional attorneys, accountants, commercial bankers, their clients and others can collaborate and share confidential documents and contact information, conduct due diligence and manage other critical transaction processes within a fully-hosted, secure online work environment.
Vision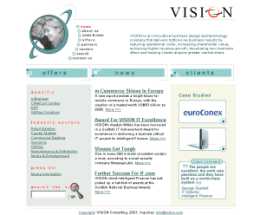 VISION is an innovative business design and technology company that delivers bottom-line business results by reducing operational costs, increasing shareholder value, achieving higher revenue growth, developing new business offers and helping clients acquire greater market share.
REMAX Promotional Video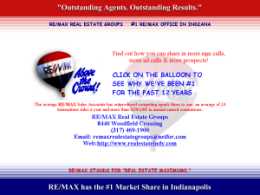 Remax Associate Promo video was developed for online, DVD and CD-Rom distrabution. Encompassing streaming video coupled with dynamic interfaces The Remax Promo CD rocks!

Notice: This interface requires the Microsoft Media Player. It may be installed in this online demo.
Reico Kitchen And Bath

The Reico Experience can only be described as unique. From the first sip of gourmet coffee in our showroom to placing the finishing touches on your cabinetry, Reico ensures that your project will be headache free. All of our processes are designed to make sure your experience is as positive and fun as possible. We take all of the guesswork out of the process. After all, it's your project.
Ework@econnz.com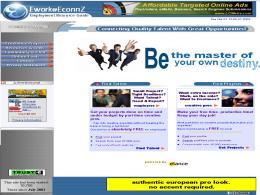 A redesign of the existing Ework site. The rework includes a new cleaner interface, general website optimization to accomodate the increased user load and a re-vamped ad parsing system to streamline the banner ad management process.
Catatonicfilms Streaming Media Site

Designed all front end and back-end systems. This site was coded on a cold Fusion/ MS SQL 7.0 technology base. This site Allowed underground and Independent film makers to upload thier films for peer review. The site also features three different streaming media technologies (MOV, Real Media and Windows Media).
Pate & Pate Construction

A redesign of the existing company coporate site. Included Flash based design elements for added end user interactive experience. This site also encorprated an existing membership system that feed directly to the client project intranets