Websites need to stay fresh! Fresh websites get more traffic, don't look old and help you communicate better with your members, clients and potential clients. We build a website maintenance plan into many of the websites we develop, but also maintain many websites that we did not create.).
Even clients that have CMS, such as Joomla or Wordpress sometimes have us do website maintenance for them. You need to run your business so give your website update work to the experts, right? When you need your car fixed, you don't take courses on how to fix your car - you take it to the mechanic. huesgFx is your website mechanic!
We can work either in a staging site environment or we can work on your live website. Using a staging site environment usually takes more time though. Since we keep copies of changed files, it's easy to change things back if needed. If you do not have a staging website set up, we can do that but again, we would need to charge for the extra time to do that. It's up to you.
Our goal is your satisfaction and we aim to meet and exceed your expectations for website maintenance so that you continue to use us whenever you need updates to your website performed. huesgFx has a separate department just for handling web maintenance and that team is trained to give the best customer service possible. When the work is done, you will get a report with URLs / links to where you can see where the changes have been applied. If there's a problem, let us know right away and we'll fix it.
We are experts at updating websites made with HTML, CSS, JavaScript, Flash, Silverlight, PHP. and ASP.
The huesgFx Website development eam are also experts at Joomla and WordPress websites.
We're happy to look at any project and we'll be honest to let you know if we can help you or not. It is not to our or your advantage for us to work on something we're unfamiliar with.
Call us today at 206.335.6763 to get started!
Our staff will be happy to work with you and takes your project needs seriously.
---
SEO Service: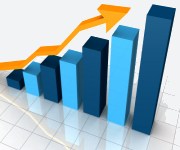 huesgfX provides exceptional SEO services and plans for new and existing websites.
We believe Search Engine Optimization (SEO) can be broken down into eight steps or categories. They are:
Keyword Selection

Content Creation or Modification

Site Structure & Navigation

HTML Validation & Cleaning

Internal Linking

Search Submissions

Competitor Analysis

Link Building


Each website created by us incorporates the most recent technology and techniques that allow your website to be fully optimized and found on the search engines - a Search engine friendly web design.

Since an overwhelming majority of all searches are done through Google, it is the search engine we prioritize.