Published by Hue Wong on 06 Apr 2008 at 07:01 pm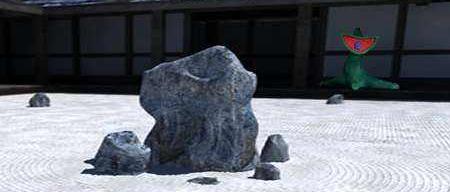 So this will be the first of many post dealing with the day to day tribulations of getting an animated cartoon out the door and "in the can" as they say.
I create a animated series called Yak Phlem The Anti Hero. I am currently working on a new DVD and am about ¾ of the way through finishing the new story in post production.
This is a hybred stop motion /3d animated sci fi adventure. All the principle photography and 3d animation is done. Now it's just pulling it all together
There are still a few effects passes that need down and the sound effects added and the final edit done.
In the next few weeks I want to have the final high level things done.
One stop motion animated pickup shot of yak phlem Of only about 1 minute of final RT of animation.
This shot then needs a digital composite added from the blue screen. This digital composite needs developed in 3d and textured, light and matched to 2d shot)
There are six space battle effects passes needed( laser blasts and explosions, engine glow, etc.) Planning to use After Effects and AlamDV for this.
The complete sound effect tracks and audio passes.

Have to record final dialog tracks.
Final edit and Encode to the DVD which included the DVD menus, and all associated gallery's and extras, etc.
Seems like a lot of work, but that's what making movies on a budget is all about. Doing the things you can't afford to farm out.
Anyway, better get onward with the work.
One Response to "Yak Phlems Production Blog."
Model Pirate Ship on 15 May 2009 at 1:02 am #

Model Pirate Ship…

What I find fascinating is that we can clearly see the past of Tokyo as a slum. How much of a good thing it was that these slummy areas were not master planned and" redeveloped" but rather left to develop on their own and retrofitted with modern in…
Leave a Reply
You must be logged in to post a comment.